Ένας από τους μεγαλύτερους μάγους που εξειδικεύεται στα κόλπα με τα τραπουλόχαρτα, ο Richard Turner, δεν άφησε ποτέ την πλήρη απώλεια όρασης να τον κρατήσει μακριά από αυτό που ήθελε να κάνει.
Στα 62 του χρόνια, περιγράφει τη ζωή του, από τότε που ακόμη μπορούσε να δει τον κόσμο, έως  σήμερα που τον βλέπει ίσως καλύτερα από τον καθένα. Ένα βιογραφικό ντοκιμαντέρ που εμβαθύνει στη συγκινητική ιστορία του ανθρώπου, που κατάφερε αυτό που για πολλούς φαντάζει ακατόρθωτο.
Playing the Hand You Have Been Dealt
Playing the hand you've been dealt isn't just a figure of speech for Richard Turner… it's a way of life.
Turner, 62, lives in San Antonio, Texas, and is regarded as the best card mechanic and among the best up-close magicians in the world. His talent, humor, poise and eloquence has made him a highly sought after stage entertainer and Fortune 500 motivational speaker. He has entertained and entranced millions of people, including celebrities such as Johnny Carson, Bob Hope, Secretary of State Colin Powell, actor Brad Pitt, sports legend Muhammad Ali, and many more.
Richard has been nominated for and won many awards, including the highly-coveted "Close-up Magician of the Year Award" (the magic industry's equivalent of the Oscar.) His unparalleled skill with a deck of cards has been repeatedly featured on world-wide television shows, including a performance on "Penn & Teller: Fool Us" wherein Penn Jillette admitted, "Richard Turner is one of the finest slight-of-hand artists who has ever lived. He fooled us with every single move he did!"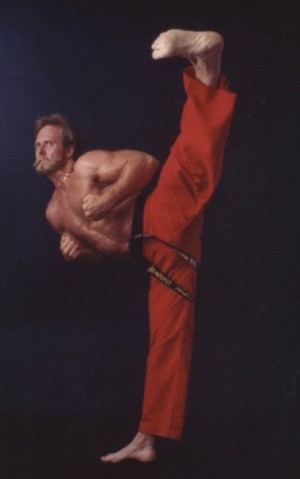 In addition to being the world's most skilled card shark, Turner is a 6th degree karate black belt. His black belt test – ten rounds, each lasting three minutes, against a fresh opponent every round – was so grueling it was televised and featured on the front page of the Los Angeles Times Sports Section.
Turner has also designed and created a series of board and puzzle games, and produced a bestselling DVD series on advanced card technique that is studied by casinos and card players worldwide. Due to his remarkably delicate "feel" for individual playing cards, he has been the Touch Analyst for U.S. Playing Card Co., the largest card manufacturer in the country, known for producing the finest quality cards preferred by professional magicians and gamers.
But what makes all of Turner's accomplishments truly incredible is that he is blind – and has been since childhood. Turner contracted a retina degeneration disease when he was nine, and his sight quickly diminished. "One day I could see the blackboard, the next day I couldn't," he says.
https://www.lavart.gr/dealt-istoria-tou-tyflou-tachydaktylourgou/